Filter by Category
Pharmacy Technician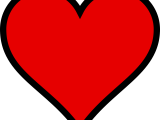 Registration Unavailable
CLASS INFORMATION ONLY
Price not
available
Information for approved Healthcare Education Programs
* Please email (info@cpr-bofa.com) or call (804-539-3809)
Multiple Day Classes:
Nurse Aide (CNA) - 120-hours
Personal Care Aide (PCA) - 40-hours
Medication Aide (RMA) - 68-hours, 32-hours (by request)
Pharmacy Technician (CPhT) - 4hrs/wk (24-hours total)


Single Day Classes:
CPR/AED/First Aide - Full, Review, Challenge
C-PR0/AED (CPR for Professional) - Review, Challenge
Medication Aide Refresher - 4-hour, 1-3 hours (by request)
Medication Aide Exam Review - w/Med Aide Refresher
Nurse Aide (CNA) Exam Review - 4-hour increments
Baby Sitting Class (11-yrs Minimum) - 4-hours (by request)
Pet First Aid & CPR (Instructor Led) - 4-hours (by request)
Phlebotomy Review - 4-hours (groups, by request)

Job Options:

Multiple Healthcare Partners seeking good staff:
Nursing Rehab, Assisted Living, Hospital, Home Health, Hospice, Personal Care, Adult Day Care, Adolescent Group Homes, Pharmacy (Long-Term Care, Hospital, Retail, Insurance, Computer, Compounding, Hospice), and more!
RN / LPN / Pharmacists /Pharmacy Techs / Nurse Students:
Train-the-Trainer Nurse Aide - 8-hours
Train-the-Trainer Medication Aide - 8-hours
Train-the-Trainer CPR/AED/First Aide - 8-hours & blended
Train-the-Trainer Pharmacy Technician - 8-hours
Pharmacy Technician - Monday Evening Only
with Teresa Mason, RN

Jul 30, 2018 at 6 pm

, runs for 6 weeks
Dates: Mondays x6 weeks
Times: 6:00pm - 10:00pm
Class Cost: $620 (includes textbook $70)
Location:
Exact address to be confirmed ASAP
Mechanicsville. VA 23111

The Pharmacy Technician course is designed to prepare students to assist and support licensed pharmacists in providing health care and medications to patients. Students will obtain a broad knowledge of pharmacy practice, and Pharmacy Law skilled in the techniques required to order, stock, package, prepare and dispense medications under the supervision of a licensed pharmacist.

There will be a research project to complete during week 5 and 6 of the class duration.
You will be required to pass your Breath of Fresh Air final exam with an 80% in order to successfully complete this class.
Certificate will be provided upon successful completion of the course.
Student will be eligible to apply for the national (ExCPT/PTCB) examination.
Prerequisites: High School Diploma to sit for National Exam


Certification Years: License Renewal annually per Virginia Board of Pharmacy **Cost Not included...
National Certification requires online renewal every 2 years per PTCB or ExCPT **Cost Not included
Employment Opportunities: Retail, Long-Term Care, Hospital, Pharmacy Computer Software, Drug Wholesalers, and more...
Payment plan available: $220 deposit plus 6 payments of $66.66, paid weekly